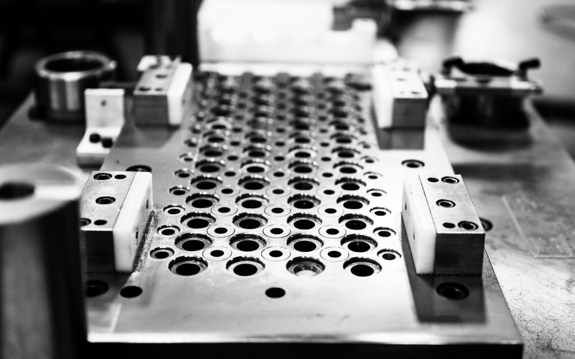 Metal Stamping Services for Your Tool & Production Challenges
Unmatched know-how of both part manufacturing and tooling design, fueling the quality and delivery speed your project needs: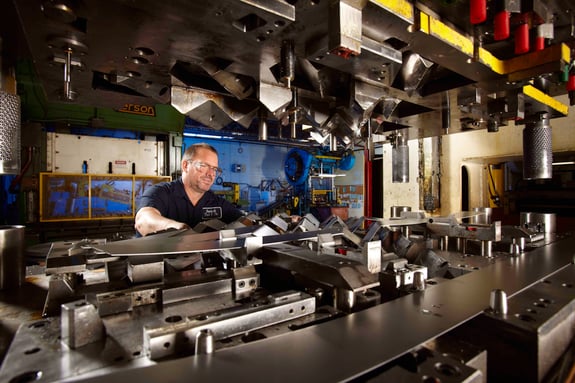 Our Bench Strength Is Yours
From design to finished part, in-house custom stamping and die services that increase your team's capacity and decrease headaches.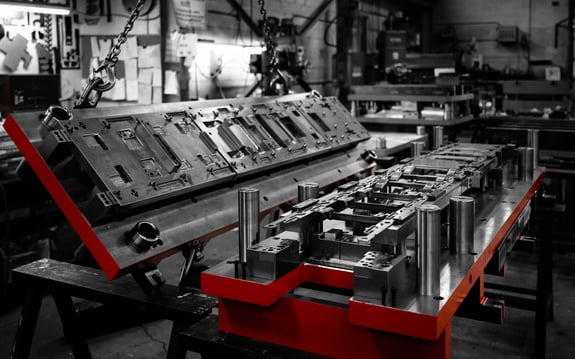 The Resources to Pace Your Industry
Optimize your manufacturing for automotive, appliance, heavy-duty, and other industries that demand high-precision tools and parts.
Tooling + Metal Stamping Services = You Win
When a tooling and metal stamping company is combined under one roof, you win.
MAINWAY, formerly Burloak Tool & Die, offers nearly 45 years of experience integrating tooling and metal stamping services. Enjoy a seamless experience with fully in-house:
Design
Fabrication
Die building
Metal stamping
Post-production services
Die repair & other services
Taking an integrated approach allows you to control lead time (thanks in part to our strategic North American location). You'll also be able to speak firsthand to our designers, engineers, tool makers, and production specialist to ensure the best results possible.
Explore all the capabilities available in-house at an expert: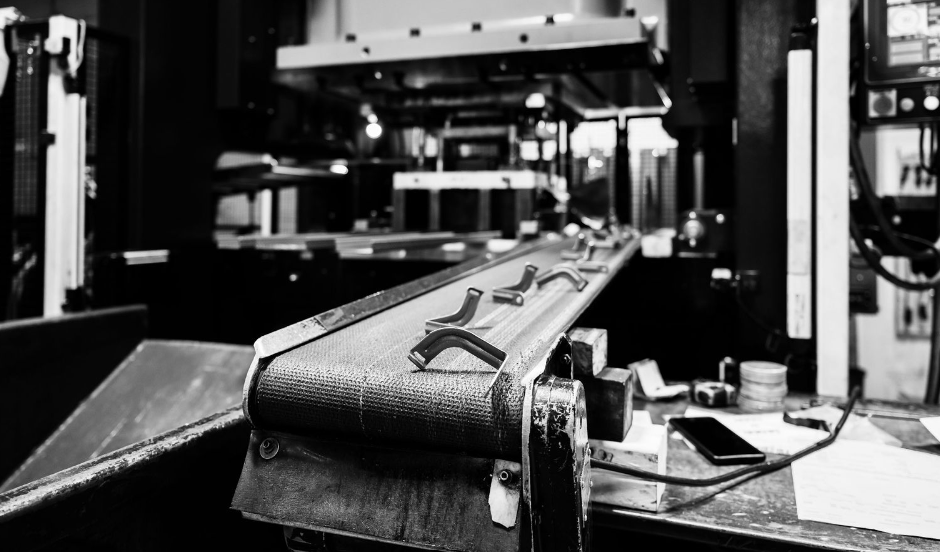 Integrated Tooling & Metal Stamping Under One Roof
Automotive (EV, HEV, & ICE)
To keep production on point, a vehicle's parts must be sourced and designed with extreme efficiency.
MAINWAY has proven success in design, prototyping, tooling (for all forming types), production, assembly, and die service for OEM, tier 1, and tier 2 automotive buyers. Our company is ISO 9001:2015-registered, all PPAP work is in-house, and we ship daily across the USMCA region.
Every day across the country, people move goods, grow food, and build infrastructure using equipment containing MAINWAY parts and customer parts manufactured on MAINWAY tooling.
Makers of heavy trucks, construction equipment, agricultural equipment, and other heavy-duty vehicles lean on us for long-lasting results.
The industry's best heating, air conditioning, water, and similar brands trust MAINWAY to complement their facilities with ready-to-run tooling and parts. Our equipment can handle a wide variety of heat-resistant alloys and exotic metals.
The appliance industry relies on us daily, with dies and full truckloads of production parts going out to customer plants across North America.
Defense and military projects face ultra-stringent requirements. Have our team of experts see you through it all.
As part of the Controlled Goods Program, MAINWAY is a trusted partner to the U.S. Department of Defense, its Canadian equivalent, and many of their suppliers. We understand the sensitive nature of your projects and conduct material handling, documentation, service, and delivery accordingly.