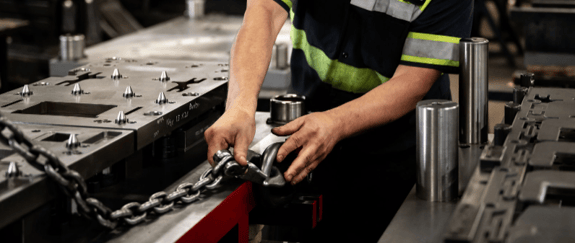 Metalforming Services
Expertly executed solutions that exceed your specifications
MAINWAY Metalworks is a full-service metalforming provider from design through service, and will bring any or all of these resources to bear on your project or product, to complement your manufacturing capabilities and capacities as you require.
Our robust offering of in-house capabilities means you'll benefit from:
Resident expertise
Modern fabrication equipment
Materials know how
Expert tool and die makers, machinists, and technicians
Comprehensive modern stamping lines for run-off and full production
An array of assembly cells for post-stamping work
Supported by a two-shift Service Department maintains both MAINWAY-built customer dies (in-house and customer-located), as well as third party dies that require assistance.
Partner with MAINWAY to plug any or all of these commercial tool and die service and capabilities into your operation.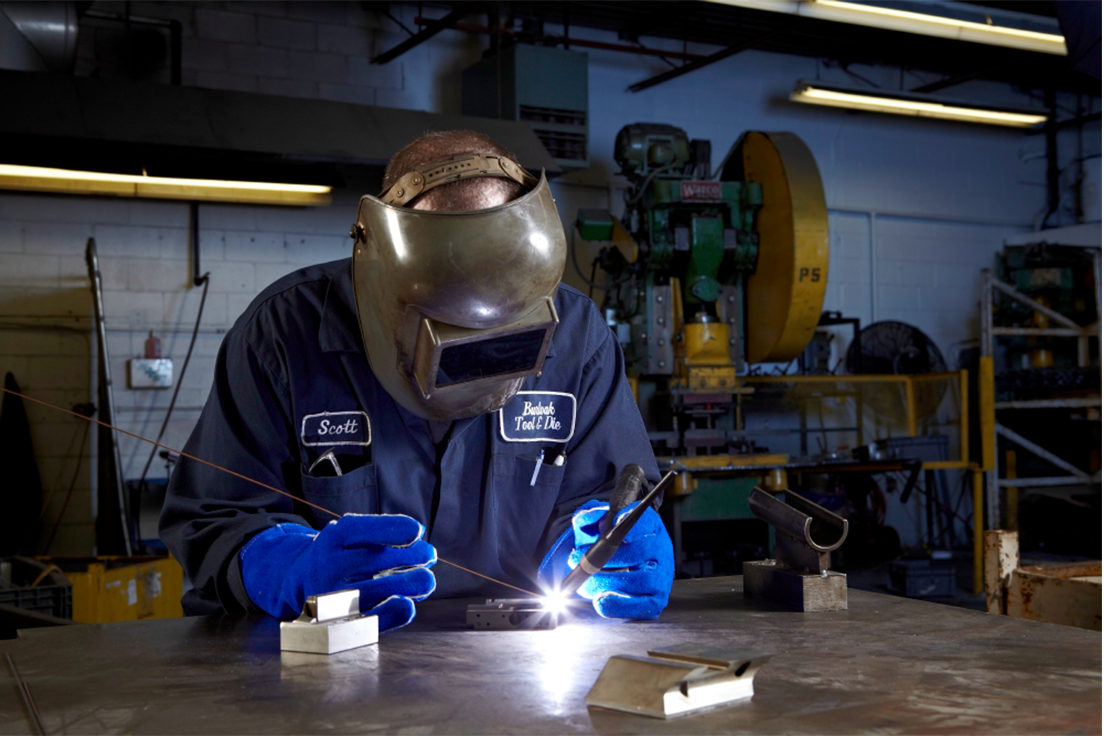 Commercial Tool & Die Services and
Metalforming Services
Explore our services and how they take your project to the next level.
TOUCH
Design
What's your worry – costs, speed, caliber, yield, or another issue? Our in-house designers will improve your existing design or start with a blank page. We can optimize your part, prototype, die, fixture, or custom machine.
TOUCH
Fabrication
Our in-house fabrication capabilities help you control quality, budget, and lead times. MAINWAY's experienced machinists and toolmakers team with modern technology to produce ready-to-run dies to exacting tolerances and timelines.
TOUCH
Tool and Die New Builds
With an entire design-fab-build process in-house and on-shore, you're assured of a durable, plug-and-play die, right when you need it. MAINWAY builds complex progressive, transfer, and other dies at a range of sizes and tonnages.
TOUCH
Production Stamping
Whether it's a short run, extra capacity, or full production, MAINWAY is a top option for outsourced-yet-local part stamping. Our facilities use beds up to 72x132" at a variety of tonnages, strict quality checks, and JIT delivery.
TOUCH
Value-Added Assembly
The #1 goal is to streamline production and supply you with a ready part, so we offer an array of post-stamping services. They include spot and robotic welding, surface coatings, assembly, and custom processes.
TOUCH
Die Service
To safeguard your investment , we offer several follow-up die services. These include installation, repair, replacement, modification, metrology and documentation, tuning of third-party dies, and quality services.