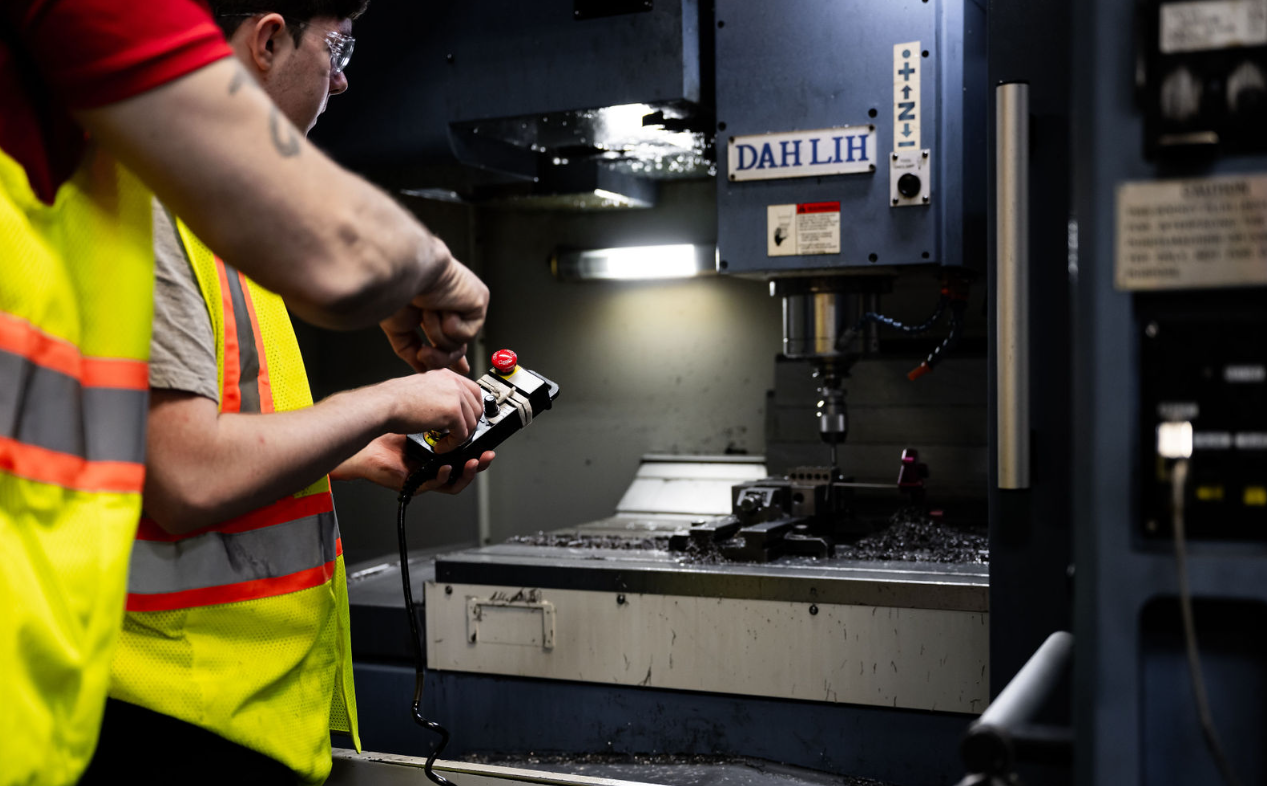 Tool and Die Repair & Servicing
MAINWAY is a partner for the complete lifecycle of your die. We will work with you to install, maintain, modify, repair and even decommission your die.
A die is a high impact, high frequency, powerful piece of equipment, and they face rigorous demands when in use. Thus, they require routine maintenance and upkeep.
As a full-service tool and die maker, we also have the capabilities to service dies to make the fully functional and running at peak performance.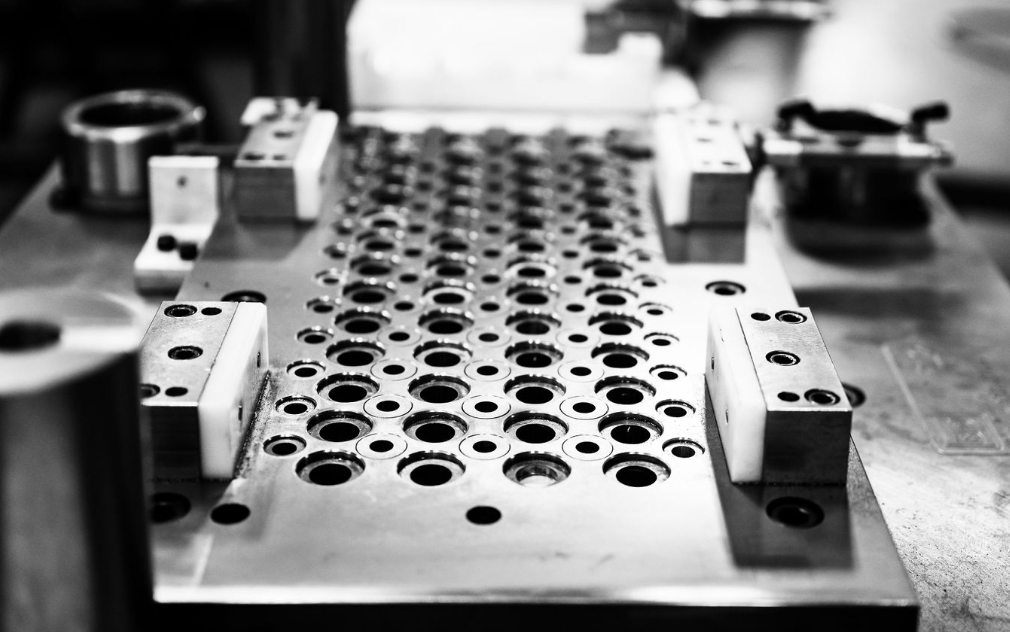 Die Installation & Maintenance
Die Installation
After part run-off is approved and the die is shipped MAINWAY is available to support your team with the die installation. On-site or virtual assistance is available, just note when the intended installation date and we will make ourselves available.
Die Maintenance
If you take care of your things, chances are you will significantly extend its life and performance. A die is no different.A die is a high impact, high performing, high frequency, powerful piece of equipment. It is recommended that a maintenance plan be discussed in order to ensure your die is fully functional and running at peak performance.
Die Repair & Modification
Die Repair

When a die fails we understand importance of getting it die back up and running. Afterall, it isn't just a stalled die, it, halts production, costing your operation precious time & money.

When partnering with MAINWAY, you receive detailed documentation about your die so you can troubleshoot or repair as quickly as possible. In the event that a part is broken, our in-house fabrication department can quickly machine the tooling required to get your die running at peak performance.
Die Modification
A change to your part does not always mean you need a new die. Stay connected with our team and they'll work with you to explore options that could save you significant time and money.
Our team of experienced engineers and technicians can complete a host of services, including:
Testing/diagnostics
Overhaul repairs
Block replacement
Shim and sharpening
Component replacement
Refurbishment
Fine tuning
& more
And even if you don't have the piece's original drawings, our team is able to reverse engineer the die to complete the appropriate maintenance to it.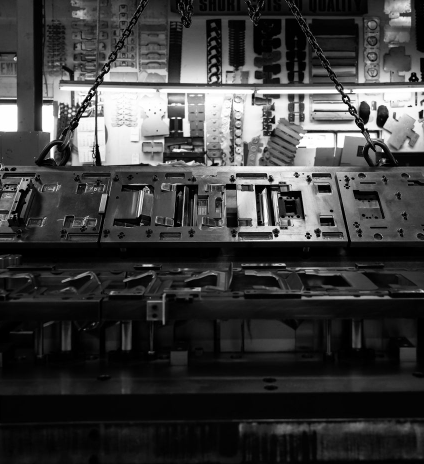 Bringing Your Dies Up to Standards
Working with an imported die – even one that's brand new?

What works in one country might not in another. Regardless of where a die was manufactured, our team can complete the necessary adjustments & accompanying testing to bring the component up to meet North American standards and regulations.
Tool and Die Not Performing Where It Should Be?
Contact us today to optimize your tooling, ensuring your production lines hum and quality parts are produced.
Stamping & Tool Design
Why MAINWAY
A formative partner engaged in ensuring success at every touchpoint
TOUCH
Expertise
You'd be surprised how significant a little engineering tweak improves the durability, performance or efficiency of a die. Our designers consider all aspects of your value chain and sweat the small stuff so you don't miss an opportunity to streamline production.
TOUCH
An Integrated Tool & Die and Stamping Facility
An Integrated Tool & Die and Stamping Facility
Because we're stamping experts too, we provide advice on how your tooling design will behave in production. As a result, our dies are easy to install, they run from day one and maintain integrity over time.
TOUCH
In-House Everything
Unlike most other stamping shops and design facilities, we keep all services in-house – from design to finished part. An "in-house everything" approach helps you control the lead time and quality of your custom metal stamping dies.
TOUCH
Prototyping & Testing
We'll make you a prototype so accurate, you can't tell it apart from the real thing – no matter how complex or urgent the request. We test and certify all our dies in-house, and provide total QA and PPAP approval.
TOUCH
The Relationship
Say you need a great progressive die design … are you satisfied only talking to a sales rep? At MAINWAY, we put our entire project team within your reach, to ensure proactive communication of key milestones and recommendations.
TOUCH
Industry Experience
Come to MAINWAY when you need sustained quality in heavy-duty situations – we're talking automotive, appliance, military, trucking, construction, and agricultural jobs. We're most famous for heat transfer components, but excel with any type of machine design.
Brands
Since we also stamp in-house, we invest in only the top makers of die-making machines and software (and we're flexible on which software you'd prefer). We rely on top press brands like Dahlih, Robocut, Hartford, Blow Press, and others.
Tonnage
Thanks to the size and diversity of our array of presses, we can match your specs and material properties to the right machine.
Feedlines
Our systems run large volumes at maximum efficiency. What's more, they provide enough dimensional accuracy to meet tolerance requirements for aerospace, auto, and other mission-critical industries.
Metals
We build metal stamping tools in a variety of steel types to suit your demanding application. We understand exactly how your end product's high-performance and exotic materials will hold up against our tooling.
Bed Sizes
MAINWAY's largest bed is 72" front-back and 132" left-right. Our largest bed with a feedline is 60" front-back and 96" left-right.
Servo Press Sizes
Your operation is all about efficiency, so our presses specialize in cutting maintenance and energy costs.